Available for "speed" businesses, private or urgent use.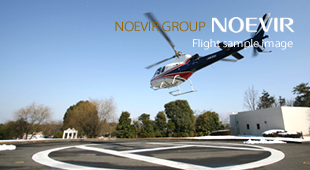 Air service ( helicopter / aircraft )
The trips are charter flights, so our customers can use their time effectively. Our services are available for all kinds of uses.
1.Charter flight (business, golf)
2.Aerial photograph or VTR filiming flight (House, factory, ship)
3.Sightseeing flight
4.Inspection flight
5.Emergency transportation flight (personnel, light-load,BCP support)
6.Any kinds of investigations
We will provide the best flight plan based on the customer needs!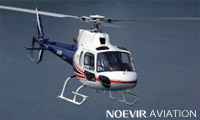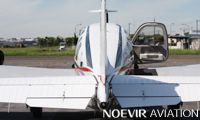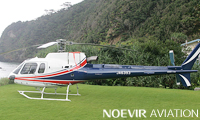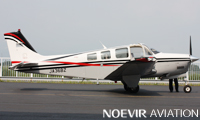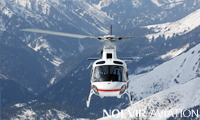 Helicopter charter
Helicopter Sightseeing Tour (Departing from Yao Airport)
(4-5 passengers)
Example Flight Plan(Click for more details)
Helicopter Charter (Departing from Yao Airport)
(Capacity: 4-5 passengers)
Example of helicopter charter(Click for more details)
Yao Airport (or Osaka Heliport) → Takamatsu Airport
Flight time 55 minutes Price ¥605,000 (including tax)
Yaohigashi Airport (or Osaka Heliport) → Kobe Airport
Flight time 10 minutes Price ¥110,000 (including tax)
Yaohigashi Airport (or Osaka Heliport) → Kyoto Heliport
Flight time 17 minutes Price ¥187,500 (including tax)
Yaohigashi Airport (or Osaka Heliport) → Awaji Island
Flight time 20 minutes Price ¥220,000 (including tax)
Yaohigashi Airport (or Osaka Heliport) → Amanohashidate (Miyazu Heliport)
Flight time 40 minutes Price ¥440,000 (including tax)
Yaohigashi Airport (or Osaka Heliport) → Stork Tamba Airport
Flight time 40 minutes Price ¥440,000 (including tax)
Yaohigashi Airport (or Osaka Heliport) → Nagoya Airport
Flight time 45 minutes Price ¥495,000 (including tax)
Yaohigashi Airport (or Osaka Heliport) → Okanami Airport
Flight time 50 minutes Price ¥550,000 (including tax)
Yaohigashi Airport (or Osaka Heliport) → Hiroshima Nishi Airport
Flight time 100 minutes Price ¥1,100,000 (including tax)
Yaohigashi Airport (or Osaka Heliport) → Tottori Sand Dunes Conan Airport
Flight time 60 minutes Price ¥660,000 (including tax)
Yaohigashi Airport (or Osaka Heliport) → Ise Shima (Spain Village)
Flight time 40 minutes Price ¥440,000 (including tax)
Yaohigashi Airport (or Osaka Heliport) → Suzuka Circuit
Flight time 30 minutes Price ¥330,000 (including tax)
Yaohigashi Airport (or Osaka Heliport) → Kochi Airport
Flight time 80 minutes Price ¥880,000 (including tax)
Yaohigashi Airport (or Osaka Heliport) → Tokushima Airport
Flight time 40 minutes Price ¥440,000 (including tax)
Yaohigashi Airport (or Osaka Heliport) → Matsuyama Airport
Flight time 100 minutes Price ¥1,100,000 (including tax)
Yaohigashi Airport (or Osaka Heliport) → Nanki Shirahama Airport
Flight time 40 minutes Price ¥440,000 (including tax)